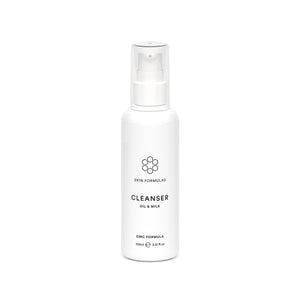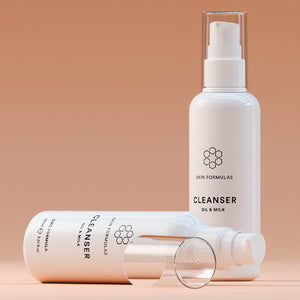 Tricky to use
Having never used an oil cleanser before, I found that it's not easy to use. With this brand, it doesn't help that the pump device is stiff and so it's hard to direct onto your fingers and then the oil drips in between your fingers so you lose some product. I've tried putting it onto a new large makeup brush instead of my hands to make the most of the product and avoid oil residue getting on everything else. It does a good job actually cleaning my face but I don't think that I'll be repurchasing.
Great product
I wanted a cleanser for those times your wearing a bit more make up than day to day. Love this, gets all eye make up off and does not irritate eyes. A lovely product where a little goes a long way. Great recommendation from my skin nerd!
Pre cleanse
Darina recommended this pre cleanse as an alternative to the Dermalogica one. So far I've found it good, easy to apply and seems to be doing it's job.
Skin Formulas Cleanser Oil & Milk
Love it
I was recommended to use this product in an online consultation. I love it! It takes off every piece of make up and is the perfect first step in cleansing! Leave skin clean and soft, then I use a cleanser also recommended in the consultation! I will definitely be buying again. It also seems to be lasting really well so is really good value!!
A mild daily cleanser which gently removes makeup and impurities from the skin's surface. Glides onto the skin as a beautiful oil, once emulsified with water it melts to a conditioning milk. Oil-free formula.
 Vegan-friendly