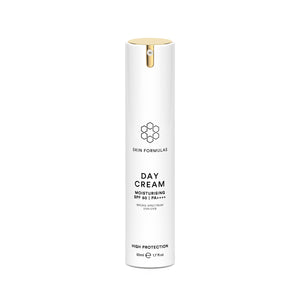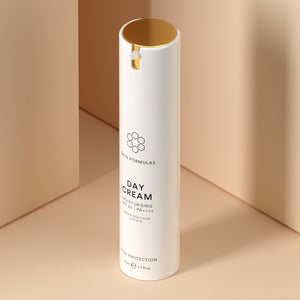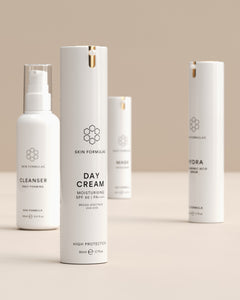 Skin Formulas Day Cream SPF50
Skin Formulas Day Cream SPF50
Nice light spf moisturizer
I choose this as wanted a high spf moisturizer that was lightweight. It spreads easily unlike some spfs and is a good base to spread foundation on.
Skin Formulas Day Cream SPF50
Love this
I started using this because the image MD 50 spf is out of stock everywhere at the moment and I really don't like the other Image SPFs. Love the skin formulas hydra serum so decided to give this a go - absolutely love it - really light weight, smells gorgeous , make up goes on really nicely afterwards and I don't feel all clogged up / pale the other spfs can make you feel
Skin Formulas Day Cream SPF50 is a non-comedogenic daily moisturiser infused with pure lavender essential oil which is instantly absorbed for a lightweight, satin-like finish. Enriched with antioxidants, this broad-spectrum SPF shields the skin from harmful UVA/UVB and Blue Light exposure to protect and improve skin's firmness, elasticity and luminosity. Deeply hydrating with powerful moisturising properties to preserve the skin's natural protective layer with zero alcohol.

 Vegan-friendly