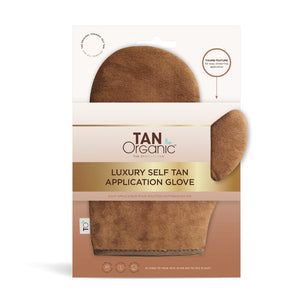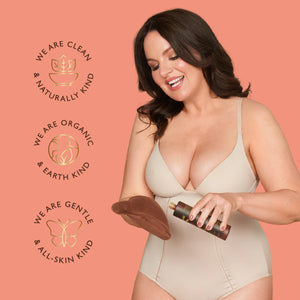 TanOrganic Luxury Application Glove
The TanOrganic Luxury Self-Tan Application Glove has been reformulated time and time again to ensure that you have the best luxury tanning experience possible. It is soft and gentle on the skin allowing you to apply freely. The glove is leak proof, so you don't have to worry about any staining on your hands. Use the glove in circular motion to ensure a streak-free tan.


Benefits of product use:

LUXURY VELVET MITT: Made with quality material, our double-sided tanning glove allows you to apply our TanOrganic Lotion and Mousse with ease. Soft and gentle feel on your skin provides you with a luxury tanning experience in the comfort of your own home.

SNUG FIT: The glove is lined on the inside to prevent staining on the palms of your hands.

STREAK-FREE TAN: Our luxurious application glove provides an effortlessly perfect tan. The quickest and most convenient approach to applying a sunless tanner. This product not only provides your skin with the most natural-looking tan possible, but it also nourishes and revitalizes your skin.

MULTIPLE USE: This mitt can be used to apply your favorite TanOrganic sunless tanning lotion or mousse. Soft and soothing for sensitive skin types.