The Skin Nerd Podcast Ep. 4 - A Larby Girl In A Larby World w/ Joanne Larby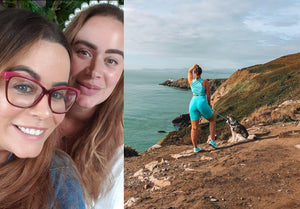 In this episode of The Skin Nerd podcast, exclusively available to you wonderful Nerd Networkers for now, Jennifer speaks to Joanne Larby, the podcaster formerly known as The Make Up Fairy. 
Between her top-ranking podcast, her baby-oiled boyfriend and her body cream obsession, she's busier than ever and back with a brand new attitude. 
Have a listen and make sure to let us know what you think. Ps. You can download for offline by using the Podbean app!