Nerdie Bulletin: Murad Price Increase from 26th of March 2019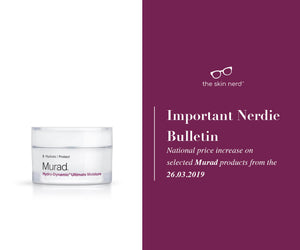 From the 26th of March 2019, selected Murad prices will be increasing nationally. 
The price changes relevant to the Nerd Network and Nerdie Store are as follows... 
If your favourite Murad product isn't on the list, that means that it won't be seeing a price increase. If you have any queries or questions, please don't hesitate to contact us at consult@theskinnerd.com.