Top 5 Skincare Gurus To Follow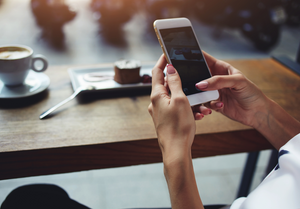 If you're seeking skincare gurus to see you through the days which seem a little longer than usual, then don't worry - we have some kings and queens of skincare and beauty to add to your follow list!
Nadine Baggott 
Does she need any introduction? We think not, but just in case - Nadine Baggott is a beauty journalist, presenter, and influencer! She is one of the foremost voices of beauty in the UK, and loves to tell it like it is, as well as having a huge variety of favourite products across a range of different budgets, and targeting different skin concerns! 

You can check out her YouTube channel here, where she uploads regularly, or check out her Twitter here! 
She's also super active on Instagram, where you can see her frequent Lives!
Sali Hughes
Sali Hughes is a columnist with the Guardian, beauty editor, author, host, and all-round beauty expert and the co-founder of Beauty Banks, a charity focussed on providing hygiene and sanitary products to those in need. Definitely worth following on IG for her product reviews, and on Twitter too, for an unfiltered view of the beauty world!

Caroline Hirons
Caroline Hirons identifies herself as an "aesthetician, brand consultant, skincare activist". Caroline is vehement in her hate for wipes, and has a very keen radar for what she calls 'nonsense' in her polite moments! She is extremely honest in her opinions, and a true comedy queen as well as skincare expert!
Follow her on her Instagram and Twitter for frequent updates!
Steven Alain Ko
More recently discovered that the queens above, Steven Ko is a cosmetic formulator who can be found on LabMuffin's YouTube channel, and posts a good deal on interesting beauty science on their own Instagram channel (as well as answering your burning scientific questions). He has his own website and and is developing his own vitamin C serum. His website curates beauty content from across the board, including new research and studies, controversial topics and brand launch coverage.

Beautiful With Brains
Gio is another scientific creator who tackles the beauty industry with a whole lot of wit and a host of scientific information! If you're looking to fill some of your free time with scientific knowledge, then this is the right channel to get lost in! 
Let us know what you think - how many do you follow already?