Your Galentine's Night In Facial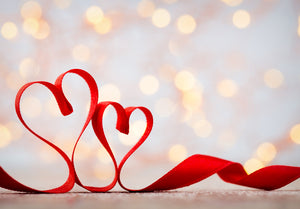 It's nice to be in love - we are aware. We are huge fans of being in love with your friends, your gals and other pals, your support system, your baes.  So we're here to provide you with the skinfo you need to carry out the very best Galentine's Night In Facial.
Galentines is a perfect opportunity to treat both yourself, your partner or the gals to some good old fashioned pampering. Candlelit restaurants are passé. Yes, we said it. 

A Galentines Night In
YOU WILL NEED
- Gals (or guys - hoomans who love skincare)
- Skincare products (we'll go into more detail on that below)
SUGGESTED
- Scented candles. Smells don't change cells but they certainly help to set a relaxing atmosphere - if you're feeling extra extra fancy, we love Yon-Ka, Waxperts and Pippa candles but the Aldi No 1 candle is delicious, too. 
- Playing Enya - Alexa, play Orinoco Flow, please and thanks. 
- Galentine's Themed Snacks. We wouldn't dare to tell you what to bring, but apart from the naughty bits that you might pick up, strawberries are both on-brand for Galentine's Day and are good for your skin health, too (they're rich in vitamin C!). Dip them in dark chocolate for extra antioxidants. 
Your Galentine's Night Skincare Routine
Step 1: Cleanse, cleanse, cleanse.
Galentine's night is the ideal time to spread the pre-cleanse word to the gals, if they have yet to hear the good news. The only drawback is now they'll know the secret to your fabulous skin.
Pre-cleanse with the Cleanse Off Mitt and warm water to remove any makeup, SPF, or pollution from the day from your skin. We would suggest the pink COM, given the day that's in it. 
When you've pre-cleansed, you deserve a luxurious cleanser to really purify and prep your skin for the next steps. 
For a cleansing treat, we can suggest Declare Soft Cleansing Gentle Cleansing Milk. This cleanser comes from Switzerland and brings a bit of Swiss luxury with it, at a reasonable price point! It's ideal for even dry, dehydrated or sensitive skin.
You could also bring a bit of Skingredients into the room with PreProbiotic Cleanse. Super gentle, ideal for makeup removal, and emulsifies into a creamy texture, bringing the spa feeling home to roost. 
To bring a bit of spa luxury to your home, we could also recommend the Irish brand Seavite, and their Seavite Super Nutrient Comfort Cleanser. With seaweed extracts, it certainly fits the pamper night vibe, and is also super gentle and balancing!

These are both suitable for all skin types - so ideal for a pamper night!
Step 2: Toners

We don't believe that you always need a toner day-to-day - this is because so many toners can be stripping, and we believe in feeding the skin with good stuff rather than stripping it away. However, we have some skin-friendly suggestions which might truly put the icing on the cake of your pamper night! 
Spritzes are an integral element in tonnes of facials, as they help with product penetration and hydration - and they feel amazing, too!
The Caudalie Beauty Elixir is perfect for boosting skin hydrating, smoothing fine lines and even providing an antioxidant boost to your skin! You could also opt for the Ella & Jo 3 in 1 Hyaluronic Skin Mist, an oil-reducing spritz and toner with extracts of chamomile, cucumber, witch hazel, aloe vera & green tea. 
Step 3: Serum Time
Serums can be a super decadent way of treating your skin, and particular for the day that's in it, we have a selection of some show-stopping serums to make sure that you shine bright like the diamond that you are. 
When it comes to making an impact, we have a real weakness for a good hyaluronic acid-rich serum, as these can work to instantly plump skin and have a stunning effect on skin! 
Skingredients Skin Veg is a pre-serum, and a penetrant enhancer, and so ideal for application before your choice of serum. It's got hydrating sodium hyaluronate, sure to give you a proper glow - the sort of glow that only Galentine's can give!
The Skin Formulas Hydra Serum contains three weights of hyaluronic acid, and helps to smooth fine lines and wrinkles, as well as stimulating your skin to produce collagen over time.
ASAP Skincare Super C Serum is an ideal hydrating serum, particularly useful for the hoomans with dry skin! It's suitable for all skin types, however, and it suitable for use during pregnancy - as well as being vegan! 
Step 4: Masks, Of Course
Would it really be a pamper night without masks? We're not so sure. Honestly, you could just do a mask night. We've got a selection of masks to recommend, so you're bound to find the right one.

MINI SPA (on a budget):
The Seoulista Super Hydration Instant Facial Sheet Mask is ideal for hydrating and plumping up skin as it's also packed with hyaluronic acid! It's biodegradable too, making it ideal for your sustainable Galentine's night in. 
MIDI SPA (splashing out a little)
You can also try the Add-on Beauty Dry Mask - Skin Detox, which can be reused four times. It's ideal for clearing pores and leaving your skin feeling truly fresh and pampered.
MAXI SPA (full relaxation)
YonKa Hydra N˚ 1 Masque can be applied post-cleanse, and before serums. You can leave it on overnight, if you like, before cleansing it away in the morning. It's perfect for providing super hydration, particularly when your skin has been zapped of moisture. It's also ideal for applying and then taking cute Galentine's snaps of you all in your masks. Just saying. 
You could also try the REN Glycolactic Radiance Renewal Mask - you'll get tonnes of use out of it. It's ideal for more mature skin, or skin dealing with sun damage. Bonus points to it, because it peels off super satisfyingly. 
Since it's most likely night-time when all of this pampering is happening, there's no need to complete this routine with an SPF! We suggest you hunker down (sheet mask on, preferably) and watch Sleepless in Seattle, Bridget Jones' Diary, To All The Boys I Loved Before, or Steel Magnolias, if you really want to have a cathartic weep.  
Here's to you, on the most pampered day of the year!