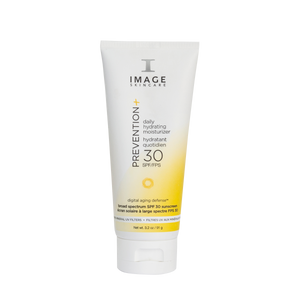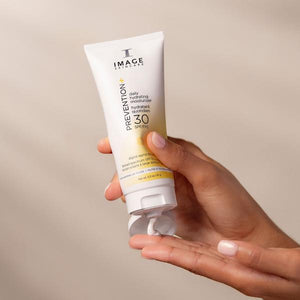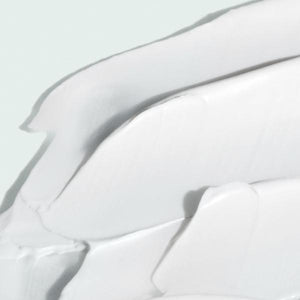 Image spf 30
Absorbs so easily - I'm a big fan!
IMAGE Prevention + Daily Hydrating Moisturiser SPF 30
IMAGE Prevention + Daily Hydrating Moisturiser SPF 30
Love this moisture
It's so good on my face but I wouldn't wear it with make up I would got for the matte moisturizer for next time
Disappointed
Provided with incorrect link and I then ordered wrong product.
IMAGE Prevention+ Daily Hydrating Moisturiser SPF30 (91g) is a hydrating, all-mineral daily SPF moisturiser delivers broad-spectrum protection against the sun's harmful UVA and UVB rays. The original formula has been updated with a new zinc oxide that rubs in seamlessly, leaving a sheer, weightless finish under makeup or on its own. Formulated with Digital Aging Defense, it helps to protect against blue light from phones, devices and the sun.
This SPF has a sheer, lightweight texture with a near-invisible finish and a smooth blend.

WHO IT'S FOR
Hoomans who love a boost of hydration with their daily SPF protection and those with dry or dehydrated skin, ideal for sensitive-skinned hoomans
HERO INGREDIENTS 
Zinc oxide: mineral filter that protects against UVA (aging) and UVB (burning) rays
Hydrolyzed pea protein: naturally derived ferment that helps to defend the skin against blue light from the sun and ever-present devices like smartphones, tablets and TV
Antioxidant blend: select antioxidants defend against dryness and other signs of premature aging
HOW TO USE
Apply 1/2 a teaspoon to the face, neck and ears, plus more to any exposed areas, after your serums and SPF in the morning. Reapply every 2 hours you're in direct sunlight, after intense sweating, after any facial rubbing or after swimming.