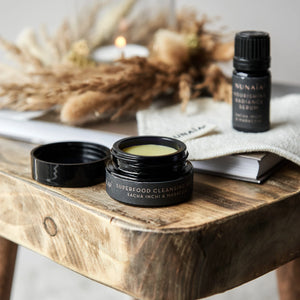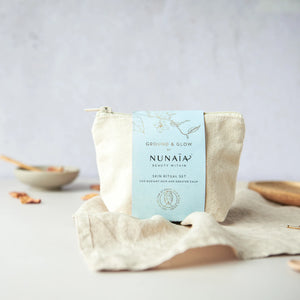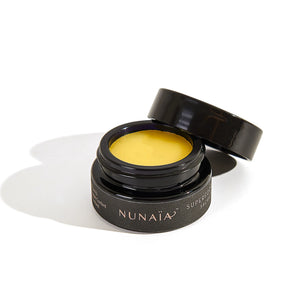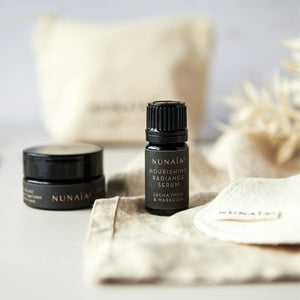 I suffer from dry skin and bought this set to try the products. Within a few days my dry skin was gone and I noticed my skin was brighter and softer.
Review
The smell is truly amazing beautiful product 2 use felt like I was in a spa however felt it didn't delver results & slight irritated my skin
Nunaïa Ground Mini Ritual Set has been crafted to nourish, restore and renew not just your skin but your overall well-being and inner balance. 

A curated mini collection of our award-winning ritual essentials. The Ground Mini Ritual Set features our Nourishing Radiance Serum to restore radiance and hydration to the skin, Superfood Cleansing Balm to deeply cleanse and nourish and a super soft Facial Cleansing Oval to lift away daily impurities in a reusable certified organic cotton pouch.
The perfect travel set or to try your own Nunaïa skin ritual at home.