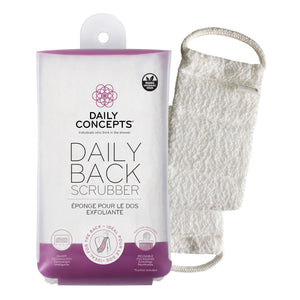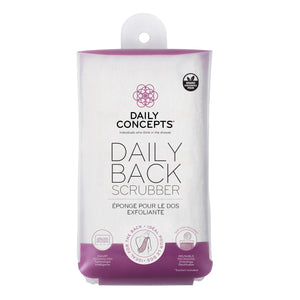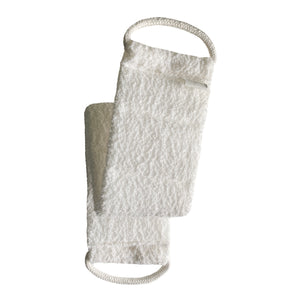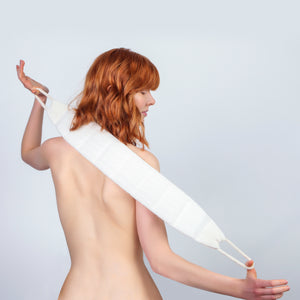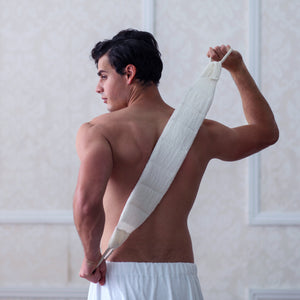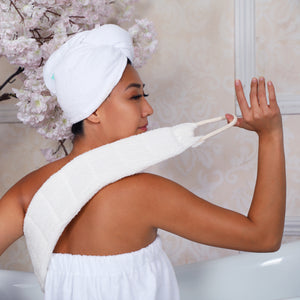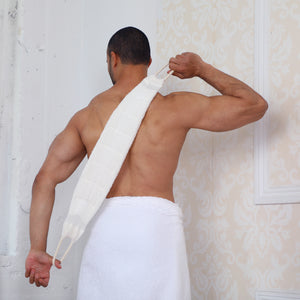 Love this!
Love this! Finally able to gently exfoliate l those hard to reach parts of my back. Love the packaging for storage as well. Great value!
Great product
This product is such a game changer. No more contorting myself to try and clean my back. Skin has improved so much since using this. Highly recommend it
Your skin is an organ – respect it accordingly. Your back is part of that organ, even though its hard to reach. The Daily Concepts Daily Back Scrubber allows you to cleanse your back with a naturally sourced texture and interior soy based sponges for a thorough in-shower cleansing experience.
With reusable packaging that allows you to suction cup your scrubber to your shower wall, the Daily Back Scrubber is perfect for reaching those hard to reach areas to mildly exfoliate.
WHO IT'S FOR
All hoomans – particularly those who can't reach their back in the shower. Ideal for those with limited mobility.
HERO INGREDIENTS
Naturally sourced textured material: for a thorough cleanse
HOW TO USE
Hold the handles connected to the scrubber and lather with your ideal body cleanser and scrub your back with the Daily Back Scrubber. Cleanse and gently exfoliate your skin with this scrubber. Rinse well after use. Replace when the label fades, rinse excess water and soap off before storing in the reusable caddy.