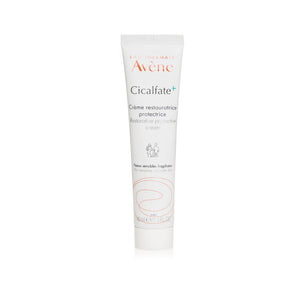 At last a lip balm that works
Great lip balm. Had irritated dermatitis on lips and nothing worked. Everything stung except for this balm. Barrier is now much better. I would highly recommend.
Avène Cicalfate+ Restorative Protective Cream
Excellent really great for protection
Love it
I saw an improvement as soon as I started using this cream and now use it every morning and evening.
Note: We are unable to ship Avene products outside of the EU and the UK.
Avéne Cicalfate+ Restorative Protective Cream helps to soothe and repair dry skin, and includes antibacterial agents. 
Contains a skin-restoring agent plus am antibacterial zinc-copper complex for very dry, or irritated skin, inspired by our skin's own microbiome. 
Contains: 
C+ Restore (TM) - postbiotic to soothe skin irritation
Zinc-copper complex - antibacterial
Avène thermal water - hydrating & soothing 
Fragrance and preservative-free. Suitable for use on infants. 
How to use: 

Apply twice a day to clean, dry skin. Avoid contact with eyes.