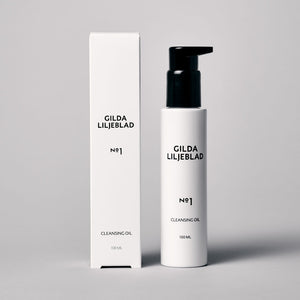 Helianthus Annuus, Mipa-Laureth Sulfate, Laureth-4, Buxus Chinensis, Ricinus Communis, Cocamide DEA, Lavandula Angustifolia, Tocopheryl Acetate, Linalool, Limonene, Geraniol.
Not for me
I have used many cleansing oils, fragranced , unscented but this one broke me out in an allergic rash , I checked the ingredients and could not pinpoint which was the agressor and funnily enough most of the ingredients are in other products I use a no issues whatsoever. So a visit to the doctor and a cortisone steroid cream later my skin calmed down
I have tough skin and can use any actives no issues but this is a no from me
Great product
Lovely smell and lathers well. Leaves skin feeling clean and soft.
Gilda Liljeblad Cleansing Oil
Gilda Liljeblad Cleansing Oil
Very fragranced with essential oils. Felt it dried me out in areas that I was already a little dry (it got worst).
Hey Heather, Thank you for the feedback ! There is a bit of a learning curve with this product and you'll have to adjust the amount of water you need to mix with the oil based on your skin type. We'd be happy to advise further and share some alternatives. Just pop us an email at hello@theskinnerd.com and we'll guide you x
So gentle on the skin and the texture is gorgeous. Love it
The Gilda Liljeblad Cleansing Oil is a deep cleansing facial cleanser that effectively removes makeup and impurities. Suitable for normal to oily skin.
Contains:
Mipa-Laureth Sulfate: natural surfactant, gently cleanses the skin 

Jojoba oil: emollient, nourishing 
Castor oil: removes bacteria 
Lavender oil: disinfects, soothes
This cleanser is suitable for use for normal & oily skin.
How to use:
Apply morning and evening. Lather up oil and water and massage into the skin. Rinse with plenty of water.

NORMAL SKIN: More oil and less water.

OILY SKIN: Oil is applied directly on the skin as oil dissolves oil. Then add water and massage up to a foam.
Fully recyclable