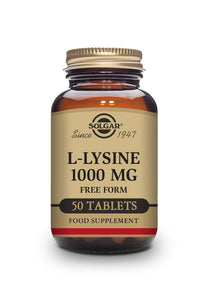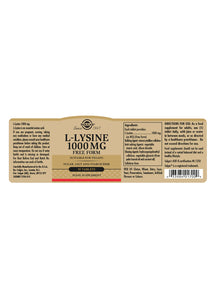 I have been taking these for a few years now asi heard that they help with cold sores. Thank god I haven't had any in a long time.
Solgar L-Lysine 1000mg (50 Tablets) is an indispensable amino acid that cannot be made by the body. Amino acids form the basis for protein, which helps construct and maintain the critical structures in the body. Lysine is also used for the health and integrity of skin.
Each tablet contains 1000mg of L-Lysine. 
As a food supplement for adults, one (1) tablet daily with juice or water in between meals, or as directed. 
 Vegan-friendly